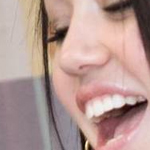 Long time Ramsey Ess fans know that every year I create some kind of multimedia Christmas card. Last year it was a version of "R2-D2, We Wish You a Merry Christmas," and the year before that it was a thing so amazing that it's no longer online.
This year I had big plans. I was going to record an all-out holiday parody version of Miley Cyrus' classic song "Party in the USA." Everybody loves holiday songs. Everybody loves parody songs. Total win.
I got everything together, I wrote it, recorded the main vocal, recorded backing tracks, autotuned it and saved the file.
Then I listened to it the next day and remembered I can't sing.
Rather than throw the whole thing out, I'm giving you a taste: here's the first verse and the chorus. As my Christmas gift to you, you do not have to listen to the bridge or the final verse with at least four layers of my off-key warbling.
Please enjoy before I think better of posting this:
Audio clip: Adobe Flash Player (version 9 or above) is required to play this audio clip. Download the latest version here. You also need to have JavaScript enabled in your browser.