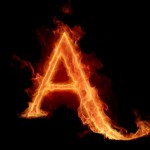 I will (and kind of have been) continue updating RamseyEss.com as I do this, but I would be remiss if I didn't let you know that I am currently blogging over at Sparknotes.com's blog.
It's a much different style than what you'll find here, but basically I'm doing summaries of classic literature with my dumb jokes and commentary for tweens thrown in. So, it's like regular Sparknotes except with references to Gossip Girls, teen angst and puns.
I just completed a full summary of "The Scarlet Letter" and am now beginning to make fun of Harper Lee's "To Kill a Mockingbird." 'Bout time somebody took that lady down a peg, right?
You can check them all out here.