Hamster History Month continues with an all new Famous Hamsters in History (brought to you by State Farm Insurance)!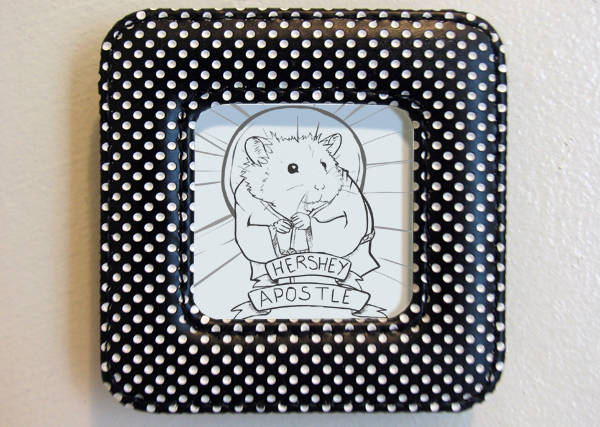 Hershey: Apostle
Because he lived so long ago as one of the first hamsters in history, very little is known about Hershey the apostle. Before being replaced by Thaddeus, Hershey was one of the original twelve Apostles of Jesus of Nazareth. Though he has absolutely no presence in the Bible, for Christian scholars his name has long been used to symbolize one of the greater omissions from the modern day religious text.
Hershey was a fisherman, just like the other eleven apostles, and despite his prowess with a net, he was frequently overlooked by most Biblical-time humans. Hershey and the other apostles' boat was approached by Jesus Christ as he walked across the water. The hamster Hershey was immediately won over by the man, not because he walked on water, but because the man acknowledged him by making eye contact with his small, hamster eyes.
Though Hershey would not be an apostle for long due to his short life-span, during his time the hamster would convert many desert hamsters to the teachings of Jesus Christ. It has often been said that it was this grassroots hamster support that made Jesus the household name that he is today.
On the occasion of Hershey's death, Jesus was said to have made a very lovely speech. Though it has been lost to time, you have to believe that it was really great. This guy was a very good speaker.