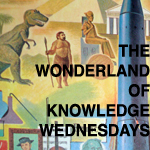 When those copywriters over at The Wonderland of Knowledge Corporation (yes, I checked the page, they had their own corporation) decided to write their entry on "Illumination" they were no doubt disappointed to learn that they lived in the 1960s. As a result of this mistake, their entry would only appear in book form, which was unfortunate, because this entry is clearly one that absolutely needs to be heard in a very specific way.
Ladies and gentlemen, I am very proud to present, for the very first time, The Wonderland of Knowledge's entry for "Illumination," the way it was meant to be seen/heard.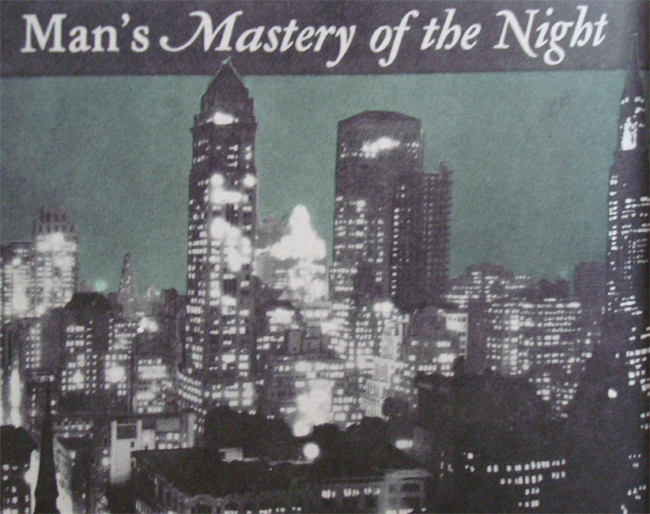 Audio clip: Adobe Flash Player (version 9 or above) is required to play this audio clip. Download the latest version here. You also need to have JavaScript enabled in your browser.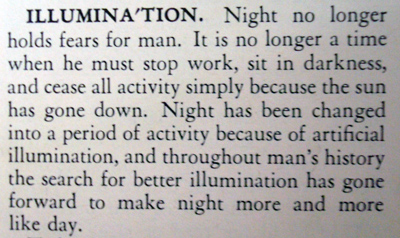 Audio clip: Adobe Flash Player (version 9 or above) is required to play this audio clip. Download the latest version here. You also need to have JavaScript enabled in your browser.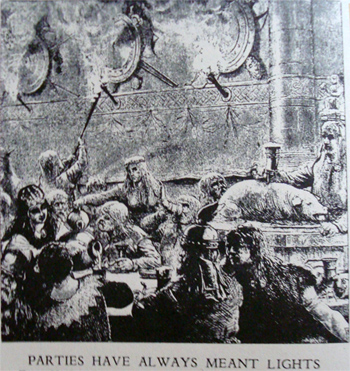 Audio clip: Adobe Flash Player (version 9 or above) is required to play this audio clip. Download the latest version here. You also need to have JavaScript enabled in your browser.
According to The Wonderland of Knowledge, everything is the most important thing ever.